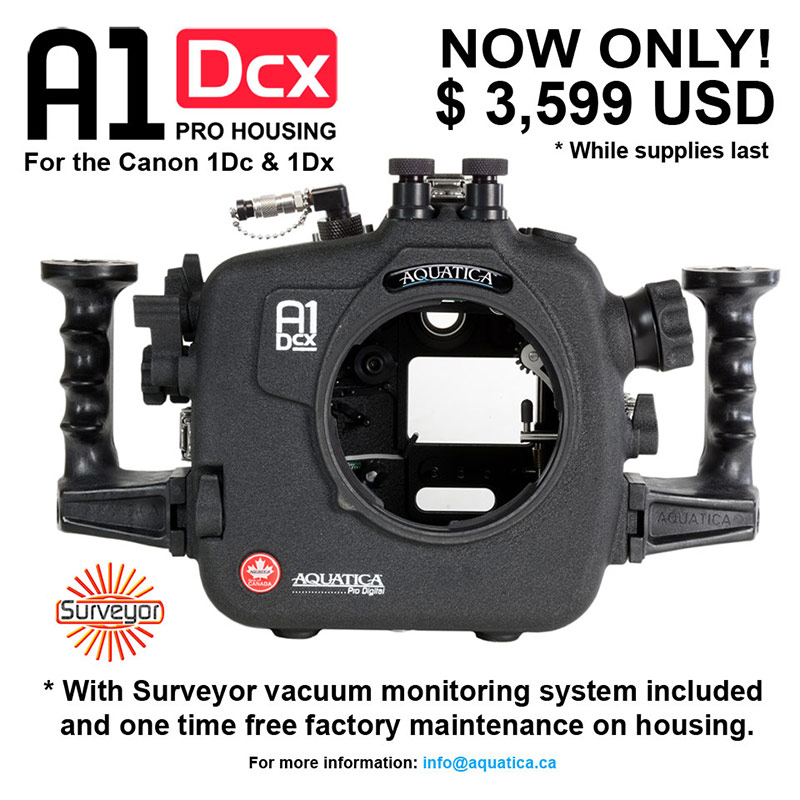 Good news for professional Canon users! Aquatica has an inventory surplus of A1Dcx housings for the Canon 1Dc and 1Dx.
Not only is the new price reduced from $ 4,599 USD to an appealing $ 3,599 USD, but the housing comes equipped with the Surveyor vacuum monitoring system, a $ 349 USD value, and a onetime free factory maintenance service on the housing, a value of $ 375 USD.
Contact your preferred Aquatica dealer or email info@aquatica.ca for availability. Please note that this offer is valid while supplies last.