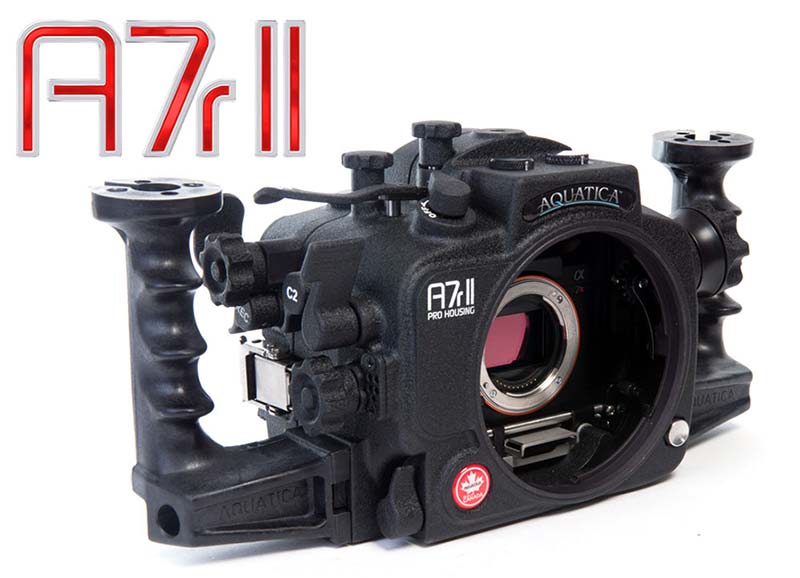 With the purchase of any Aquatica A7r II housing combination, add one TLC # 77514 Delta 3 strobe arm and get a second one free. Contact your preferred Aquatica dealer to take advantage of this great offer. Delta 3 strobe arms are the latest evolution in strobe arm technology, lightweight, robust, with totally redesigned ergonomic knobs featuring finer threads for more accurate tensioning. The Delta 3 strobe arm # 77514 offer a maximum of flexibility with its three rotation joints, it can be stretched out 18" on each side of the housing for wide angle, or tucked in for ultra-tight macro lighting situations.
The Aquatica A7r II is the most advanced housing for the Sony A7r II and A7s II cameras on the market, aside from unparalleled access to the camera controls, including being the only housing accessing the rear rotary dial, it offers a flexible strobe connectivity, compact design and one of the largest selection of ports and accessories in its class.
The Aquatica A7r II is already priced super competitively on its own! This offer makes it an even better deal. It's simple, just do the math! It's the best deal in its class!