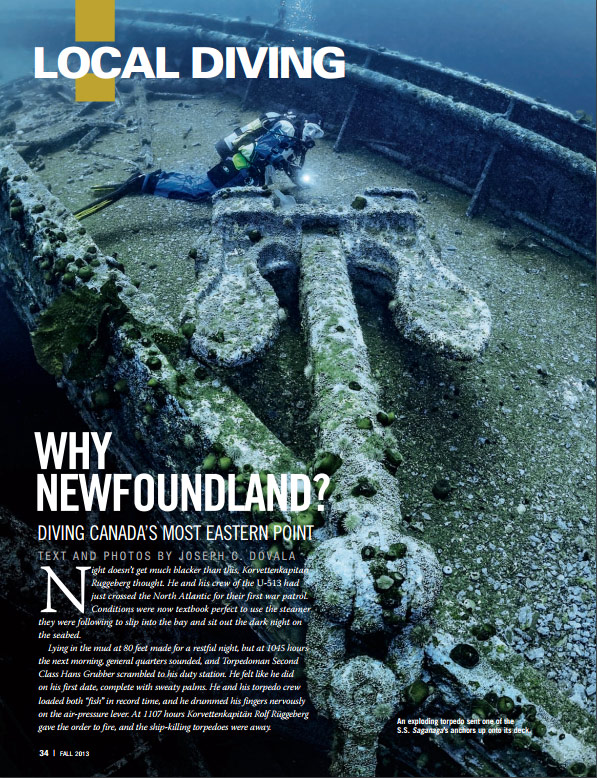 Aquatica user Joseph C. Dovola graced the page of Alert Diver this fall with a fine article on Newfoundland diving. Suffice to say that the water was numbingly cold, nothing new for his Aquatica housing, as these workhorses are born and bred in this type of environment. Joe is not only an excellent photographer, but an accomplished writer as well. His published material is always entertaining and this is no exception.
To see more of his work, visit his website at www.jcdovala.com.
To read the article, click here.