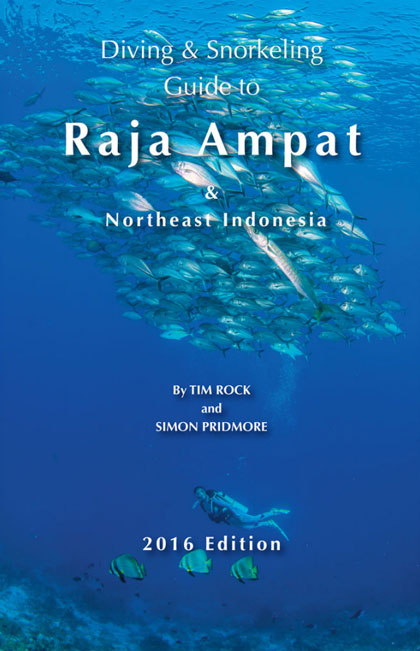 Tim Rock, a long standing member of the Aquatica family, and Simon Pridmore have released a new guide book on Raja Ampat, Diving & Snorkeling Guide to Raja Ampat & Northeast Indonesia. The book features more than 100 diving and snorkeling sites throughout the region, 240 color images, travel advice and Indonesian diving terms. The latest release is volume 5.
"Diving or snorkeling in Raja Ampat, or anywhere else in Northeast Indonesia, is a life affirming, bucket-list-topping experience! This region at the edge of the Pacific Ocean, abundantly rich in marine life, is proving to be a gift for divers that keeps on giving. Raja Ampat is the superstar destination, but other areas such as Cenderawasih Bay, Triton Bay and Southwest Halmahera are shining brightly too and acquiring similarly mythical status."
The book is available for purchase here.