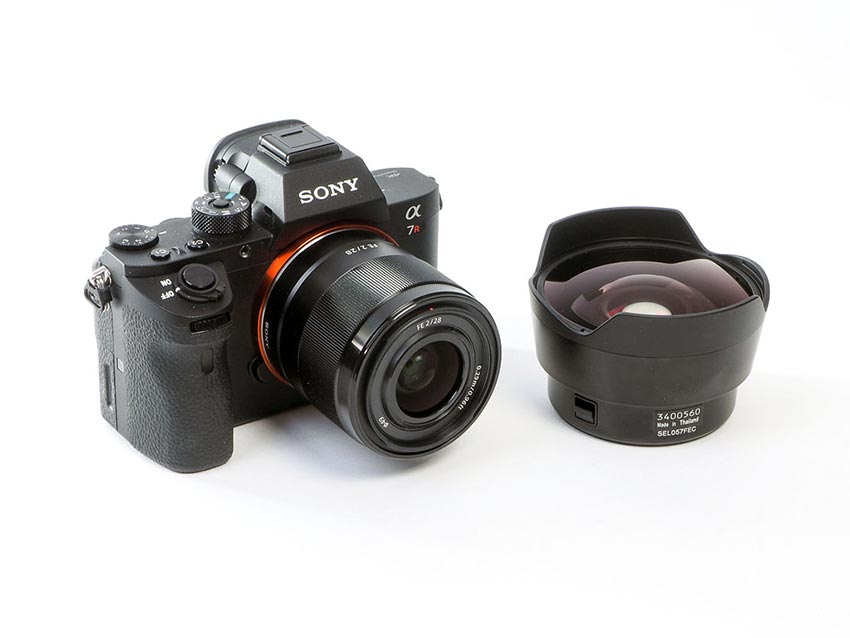 Our engineering team is hard at work designing a new housing for this incredible mirrorless camera, which features a 42mp full frame CMOS revolutionary sensor & 4K 30p video capability.
This camera takes advantage of broadened lens selection, and this Aquatica housing was designed, from the onset, to use our larger DSLR ports selection. Why? For one, smaller bayonet opening are notorious in restricting the range of useful lenses that can be used. This camera has an extremely high performance 7952 x 5304 resolution sensor, and it can access a large selection of professional grade optics, including extremely wide angle lenses, some being fairly large in size, from various manufacturers.
So in order to extract the maximum optical performance of this combination, the use of wide radius hemispherical dome port is mandatory, our Aquatica DSLR ports selection is well established and is recognized by professional around the world for their optical performances. They are designed for extracting the maximum performances of full frame lenses, such as those used with today's high resolution digital cameras.
Check our Facebook page or website news sections for updates on the progress of this trendsetter housing or contact info@aquatica.ca to be added to the mailing list.